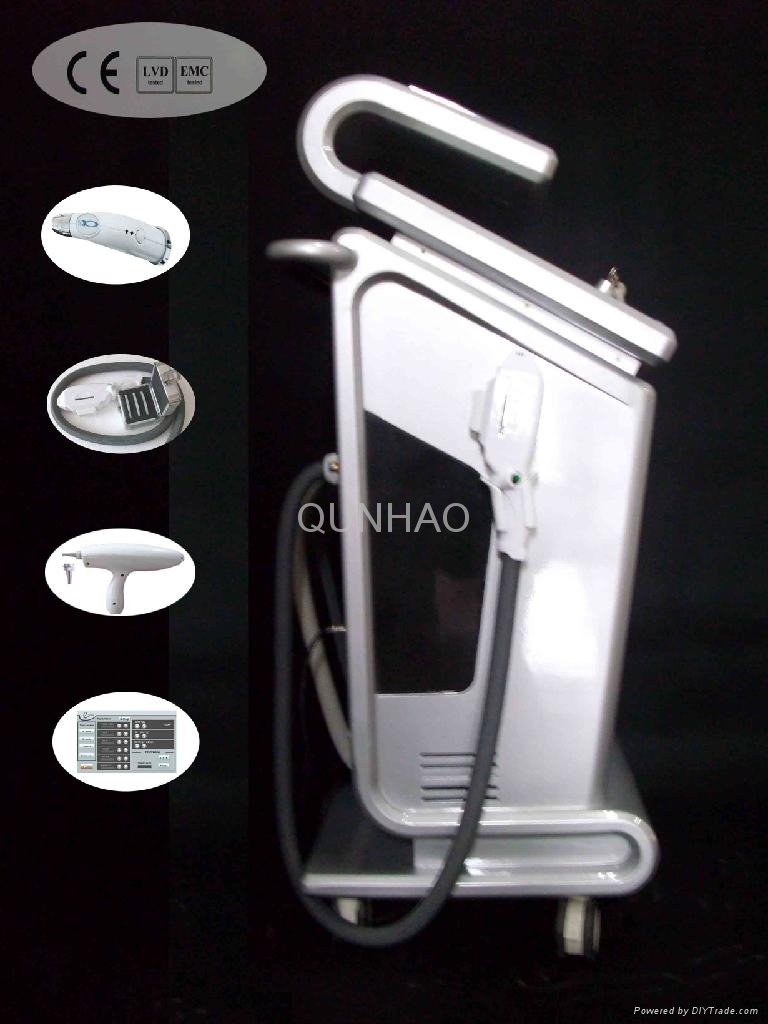 ipl+rf+laser beauty equipment
Every ladies or some men need keep nice image . Our beauty equipment can meet your needs. It main application including tattoo removal, painless hair removal, skin rejuvenation, vascular, acne, epidermal pigmentation removal ,skin tighting and blighting and so on.

Our company has presented high tech equipments including Q photon series,as below:

1) Elight IPLand RF hair removal series:
Double treatment heads SR,HR,make treatment more targeted. Multi function: hair removal, skin rejuvenation, freckle,cured red blood eliminate. The beauty machine is multifunction machine, it contain ipl, rf and laser handpiece.

2) IPL white and spot removal beauty equipment:
Shrink pores,tighten skin,improve skin elasticity and glossiness. Everlasting hair removal ,eliminate and smooth wrinkles, acne treatment.


3) laser series
Such as laser of Nd:YAG, carbon dioxide CO2, He Ne. Equipped with super tiny nm nanometer carbon penetrated skin,carbon laser can accelerate collagen albumen reorganization, meanwhile, this kind of technology can remove extra fat and recover elasticity,shrink pores and skin-tightening.

At present, Our products are exported to Europe, Japan, Korea, Southeast Asia, etc. and get good value and trust from omesticand foreign clients. IPL series is the most advanced equipment. We look forward to a long term cooperation with you and hope bring advanced technology to all the people. We have R&D developed cente and many years work in develop more kinds of beauty equipment. We will use the consistent high quality equipment and nice price to treat our every customer.
More products please visit our
"product catalog"